solos: almanac & C'est confidentiel.
solos: almanac & C'est confidentiel. – are two solo pieces, resulting from two parallel self-governed searches for thematics, lexicons and forms.
Each one of us played monitoring & catalysing roles in the other's creation process without becoming part of the final object. Each one worked out her own preconceptions, explored the potential of what is already there – in our collectively acquired knowledge and created practices.
Our shared attraction for metaphors & allegories, fiction & lyrical formulation, maintains an Increased Reality as the common axe of interest in this bifilar project.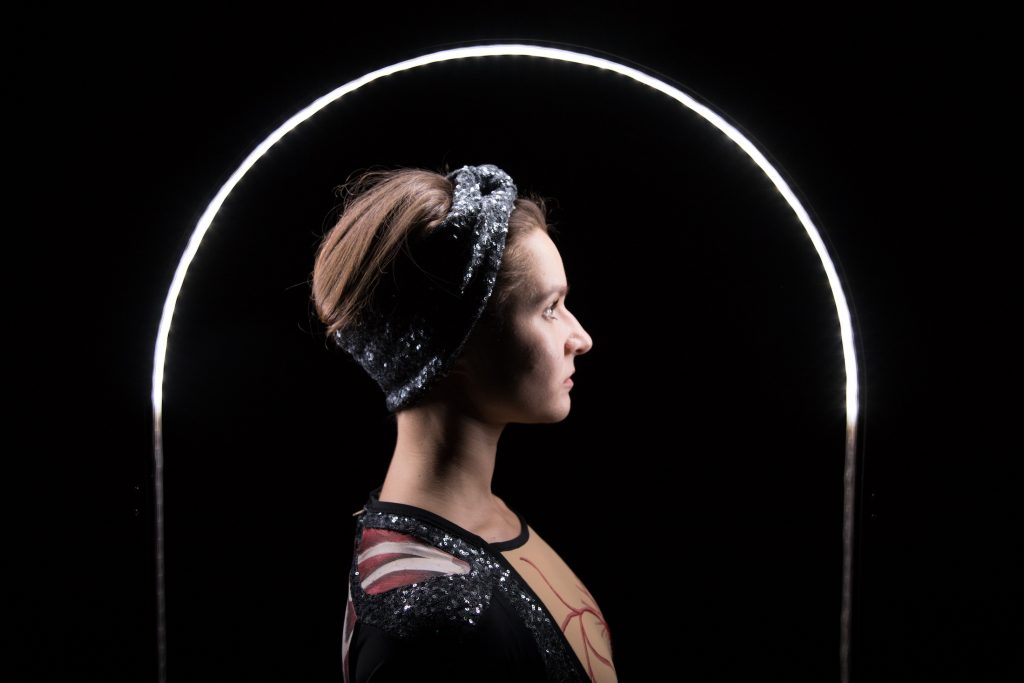 almanac
by Alina Bilokon
think about ceremonialism of natural phenomenas in each season shift. in each turn of a day into night. in each moon rise… even cynic falls silent. looks into falling darkness or burning fire and thinks about god-knows-what.
contemplate my body playing with this solemnity in this artificial space.
listen to my informative songs and children's tales about how things function. about surreal beliefs & superstitions.
watch all this elements being allies in this gloomy performative matter.
CREATION & INTERPRETATION & TEXTS & MUSIC Alina Bilokon
LIGHTING SCENOGRAPHY & ELECTRONIC SYSTEM Lucie Le Guen
LIGHTING EFFECT PROGRAMMING Arthur Masson
MUSICAL ADVICE Jérémy Rouault
photography: Konstantin Lipatov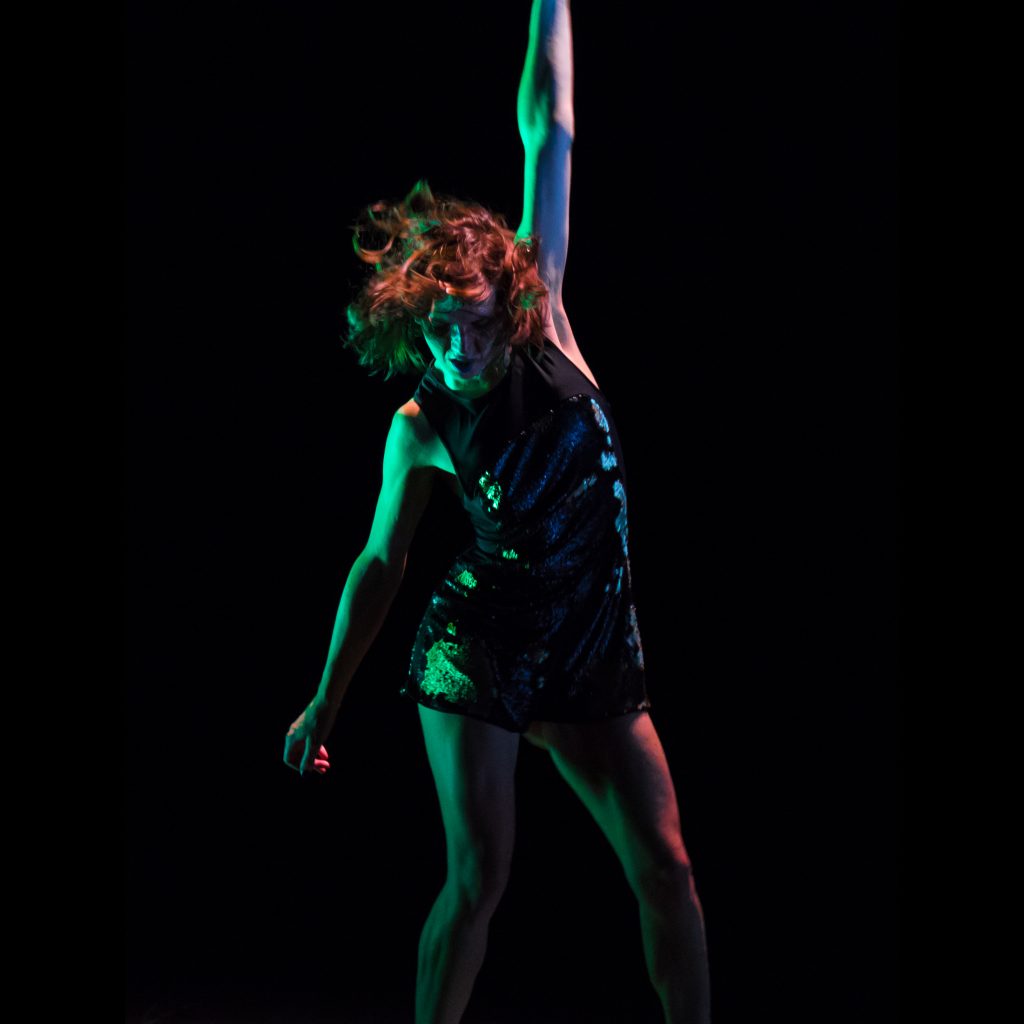 C'est confidentiel.
by Léa Rault
On my way, I compile facts&gestures of resistance&strange fights. They come from all sides. I review, organise, assemble them. It is a private collection.
What matters is continuous tentativeness. Anyway, results leave us sceptical, we play. The idea is not to get caught&catch up some time for oneself.
C'est confidentiel. is a dance to deal with what is around, at the moment. It is ungraspable, multiple&contradictory.
Simultaneously concrete&measureless, it is rooted in the ground&head in the stars. It is changing&comes back periodically to the point where it departed, like a revolution.
A cycle.
A practice.
CREATION & INTERPRETATION & TEXTS Léa Rault
MUSIC Léa Rault | Jérémy Rouault
LIGHT Thibaut Galmiche
ADDITIONAL MUSIC Federico Climovitch
SUPPORT Honolulu – Nantes, Réservoir Danse – Rennes, La Grande Boutique à Langonnet et Paola Stella Minni pour la reprise.
for two solos
PRODUCTION PILOT FISHES
COPRODUCTION Le Triangle, Cité de la danse | Scènes du Golfe, Théâtres Vannes – Arradon.
RESIDENCY Séoul Dance Center / Fondation pour l'Art et la Culture à Séoul.
SUPPORT L'échangeur – CDC Hauts de France | Accueil dans le cadre d'une résidence-laboratoire au Vivat – Scène conventionnée d'Armentières | Direction Régionale des Affaires Culturelles au titre de l'aide au projet | Région Bretagne | Département des Côtes d'Armor | Caisse des Dépôts.
STUDIOS Musée de la Danse | Réservoir Danse.